Sometimes the Lap-Band isn't the right solution, however it does not mean that you can't benefit from weight loss surgery.
There are legitimate reasons that the Lap-Band may not have worked, or it worked initially, and over time became less of a tool for weight loss and more of a source of discomfort and weight gain.
Converting from the Lap-Band to a gastric sleeve is one viable solution for sustainable weight loss.  During this operation the lapband is removed, along with scar tissue around the band (often the source of the issues) and a portion of the stomach is removed.
Advantages of the gastric sleeve include
(1)   You feel full with the sleeve
(2)   Food doesn't get "stuck" with the sleeve
(3)   You can eat chicken, you can eat broccoli
(4)   You can eat breakfast
You can have a wide variety of foods, you'll just end up
eating less of them.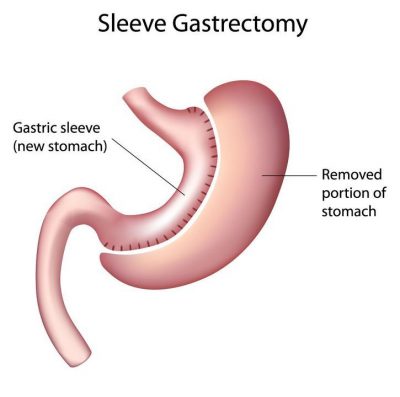 Wendy:
"I did well with the Lap-Band but it became more of a pain as time went on. I couldn't eat healthy foods, and everything became stuck. Then I had my band removed and did a gastric sleeve surgery. Now I can eat chicken, I can have eggs, and I lost weight.  I get full with a small amount of food. I was amazed that I had a bit of ice cream after dinner and I was still losing weight."
Joan: "I hated my band. I hated it. I had it removed and underwent gastric sleeve surgery and now I can eat things I couldn't eat with the band. I lost my last 80 pounds, and am 120 pounds down. Diet isn't in my vocabulary because being satisfied – sometimes stuffed – with a small amount of food means I can eat a bit of everything."
Phillis: "I loved my lap-band. I initially lost a lot of weight with it and was sailing along then something happened. The band slipped and I could never get back to that sweet spot. After a couple of years of frustration Dr Simpson removed the band and I had a gastric sleeve and as much as I loved the band at first, I wished I would have had the sleeve done. I am back down to my normal weight, I can have meals with my family, I can eat out without worrying about things getting stuck."
John: "I hated fills. I don't like needles. The band worked for me, but I just couldn't take the fills. Then the band slipped and nothing was right. So, I had the band removed. I regained my weight and came back in thinking I would get the band but Dr Simpson and I talked about the gastric sleeve and I did that. Within six months, I went from 300 pounds down to 220 pounds and at the end of the year I am at 180 pounds and I can eat whatever I want. But instead of a 12 ounce steak, I eat 4 ounces, and some vegetables and I am fine. I was able to get off the diabetic medication, no longer need my CPAP, and I found my penis and saw that my shoes needed shining. I was supposed to have a knee replacement, but now I don't have that pain. Plus, no adjustments, no shots, and no more XXL shirts."
Weight Loss Surgery: Arizona
NOW ACCEPTING PATIENTS FROM TRUE RESULTS
I'm Dr. Terry Simpson, one of Arizona's most experienced weight loss surgeons. My patients come from Phoenix, Scottsdale, and all over the Valley. My goal is to help people who are struggling with their weight by sharing healthy lifestyle tools, with comprehensive post-op weight loss surgery support. It's not just about losing weight… it's about making your surgery work for you, and living a healthy lifestyle.
I've been doing weight loss surgery since the early '90s, and in addition to my experience, I have a passion for food, and how it works in the body. I combine my knowledge and my passion and share helpful information about surgery and nutrition.You'll find my very popular online courses for Mastering Your Lap-Band and Succeeding with the Gastric Sleeve on this website. This means you don't have to live in Phoenix, Scottsdale, or even Arizona to receive support. Additional weight loss surgery resources are available by scrolling through the navigation menu and visiting my

Weight Loss Surgery Information site

, www.DrSimpson.net.
I Want you to Succeed with the Lap-Band
In my profession, I discuss weight loss success and failures with patients, regularly.  I often say to my patients that weight loss surgery provides a tool to help your body shed excess weight.  Understanding how the tool works, and how you can make lifestyle changes to support the tool are critical elements of weight loss success.  For my patients who have had lap-band surgery, or for those considering having lap-band surgery, I suggest checking out my online course  – Master the Band.  The course is delivered via email over the course of several weeks. I've shared the information that I consider to be the most comprehensive and crucial to maximizing your weight loss surgery results.
Be Successful with your Gastric Sleeve
I've also designed an online course – Caring for Your Gastric Sleeve.  My patients who have undergone gastric sleeve surgery know that there are foods you should and shouldn't eat… that's the easy part.  There are many additional strategies for success and I compiled them and created an online course  written specifically for patients who have gastric sleeve.  The surgery is just one part of the weight loss journey, healthy habits and changes are required for real sustained  weight loss success.