Welcome to the Community.  I'd love to connect with you. As you know, I'm a weight loss surgeon and you may also know I like food, cooking, and teaching others how to have a healthy relationship with food.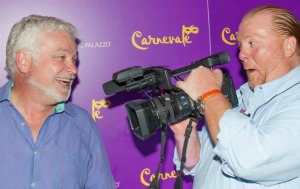 I have a few websites, but I spend most of my time writing articles for Your Doctors Orders, when I'm not seeing patients.  Be sure to check out the latest articles there, or head over to Twitter and tweet me.  Of course, you can find me on Facebook from time to time as well.
If you really want to join the conversation about weight loss, cooking healthy, lap-band, the gastric sleeve, or other related topics, join me on Google Plus.  I'd love to have you add me to your circles.
And if you haven't signed up for my weekly newsletter, be sure to sign up and you'll get my best stuff, sent right to your inbox.